Atomic Age Media, LLC is a freelance web/print design business providing services such as: logo design/company branding, print advertising design, stationery design, CD/DVD design, custom illustration, professional photography, web hosting and more. Our client list includes independent small businesses, local music acts, non-profit agencies, and government contractors.
Aaron Martinek
Baltimore, Maryland USA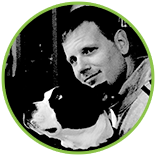 Creative
Passionate
Ambitious
Patient
Experienced (25+ years)
Focused on usability
Competitively priced
Award winning
If you are interested in hiring me for freelance, or if you're interested in hiring me on a full-time basis,
please contact me as I'm always entertaining prospective employment opportunities.
Design
Layout, Design
logos – infographics – company/corporate branding – web/print – illustration – photography – & more
Print
Layout, Design, Printing
posters – flyers – menus – business cards – banners – CDs/DVDs – packaging – tshirts – stickers – & more
Web
Design, Development

ecommerce – wordpress – hosting – & more
Web Design and Development