Atomic Age Media, LLC is a freelance web/print design company providing services such as: logo design/company branding, print advertising design, stationery design, CD/DVD design, custom illustration, professional photography, web hosting and more. Our client list includes independent small businesses, local music acts, non-profit agencies, and government contractors.
Aaron Martinek
Baltimore, Maryland USA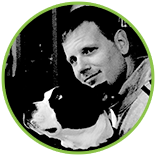 25+ years of experience
Award winning designer
Strong focus on usability
Good communication skills
Problem solver
Competitively priced
If you are interested in hiring me for freelance, or if you're interested in hiring me on a full-time basis,
please contact me as I'm always entertaining prospective employment opportunities.
Design
Layout, Design
logos – infographics – company/corporate branding – web/print – illustration – photography – & more
Print
Layout, Design, Printing
posters – flyers – menus – business cards – CDs – DVDs – tshirts – stickers – & more
Web
Design, Development
ecommerce – wordpress – hosting – & more
Web Design and Development